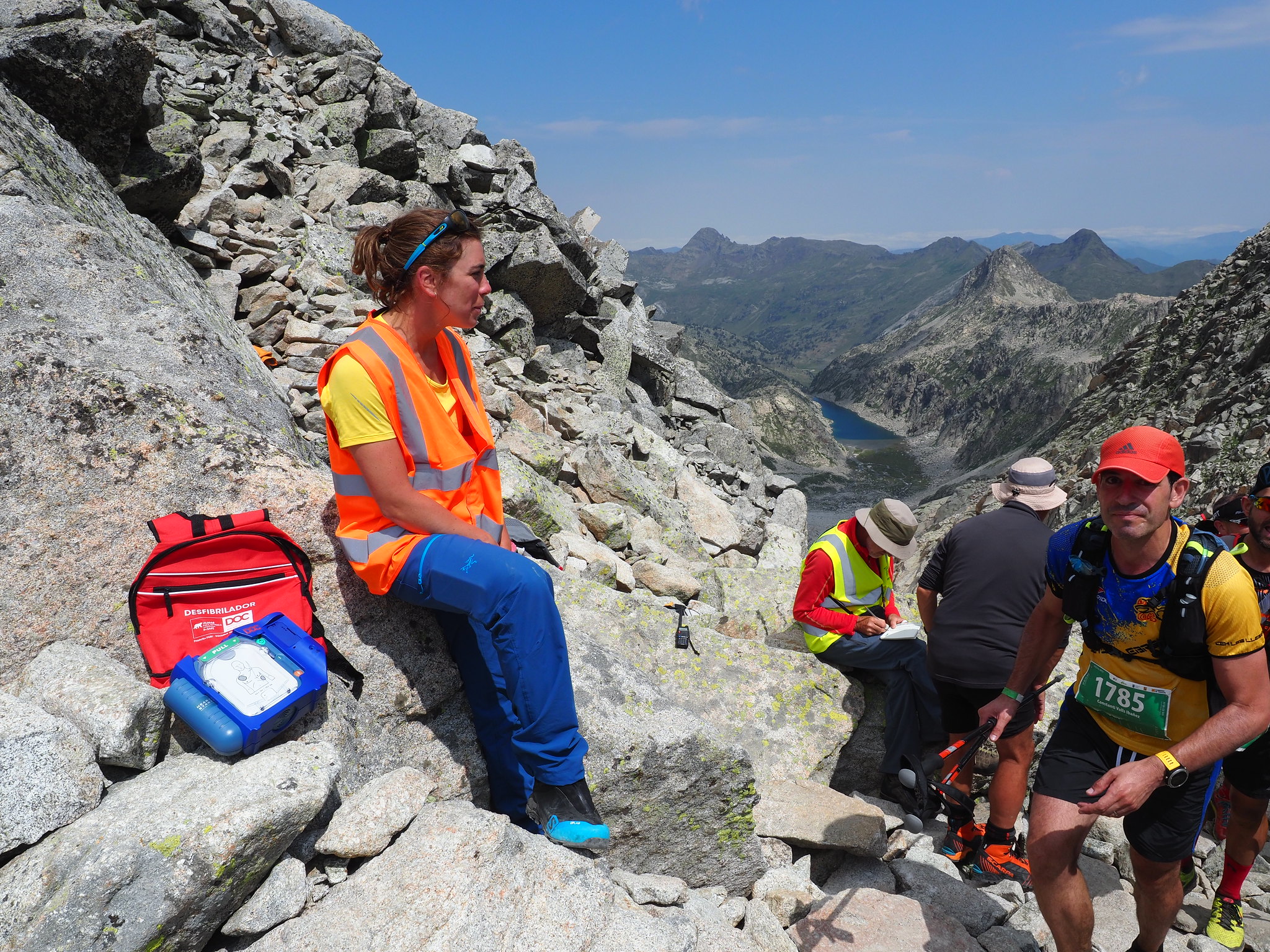 Great Trail Aneto-Posets, a cardioprotected event
One more year, the Great Trangoworld Aneto-Posets Trail bets on cardioprotection and the fight against sudden death in the athlete thanks to the work and collaboration of the medical team of the test, the company Almas Industries B + SAFE, the team ResetCardio Trangoworld and the Mountain Shelters of the Aragonese Mountaineering Federation.
The Cardioprotected Areas they are spaces that have at least one defibrillator, as well as properly trained people in order to ensure rapid action in case of sudden cardiac arrest (to get the heartbeat of the victim), until the arrival of emergency medical services.
---
Height cardioprotection is possible.
Thanks to the collaboration of Souls Industries B + SAFE, the Great Trail Aneto-Posets has automated external defibrillators (DEA) in the race and commitment to cardioprotection in isolated areas.
The medical device of the Great Trail Aneto-Posets is coordinated by doctors Manuel Avellanas and Miguel Zazo and has about 75 medical volunteers, nurses, nursing assistants and physiotherapists. Further, Aragon Ambulances, based on Avenida de los Tilos and in the sports hall of Benasque, performs medical assistance.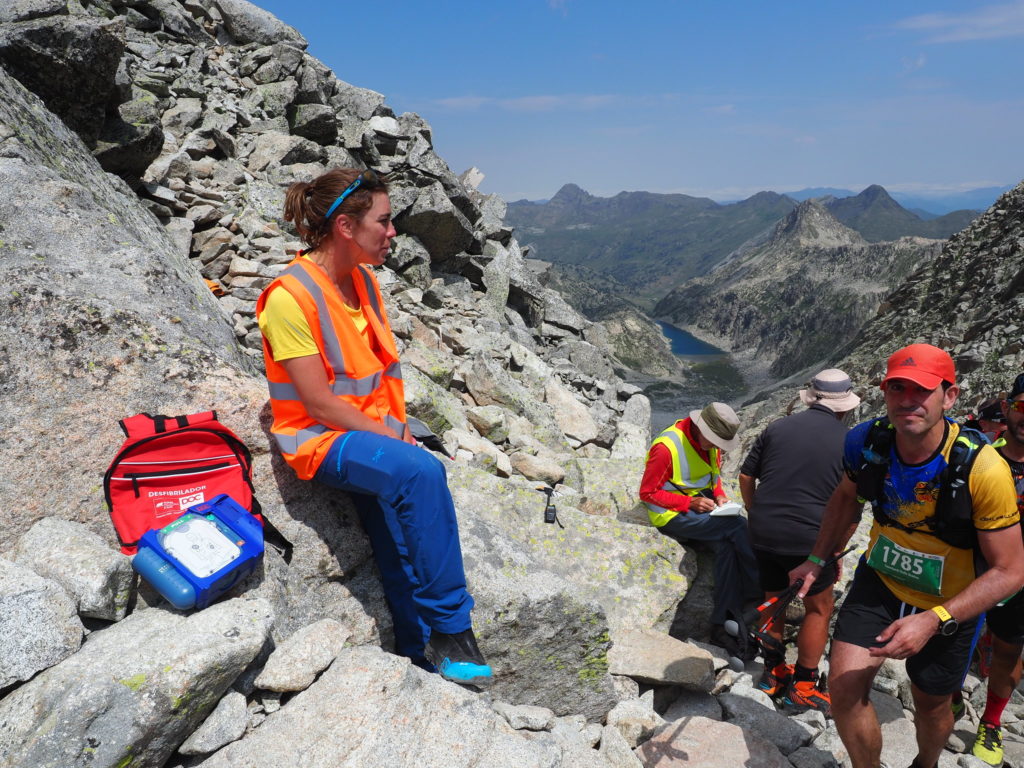 ---
ResetCardio-Trangoworld
The team ResetCardio-Trangoworld He will participate for the seventh consecutive year in the Great Trail Aneto-Posets. The non-profit association is made up of health professionals who love ultra-resistance races that fight against the sudden death of the athlete, increasing safety in the race. ResetCardio performs one of the routes of the Great Trail carrying medical equipment and an AED in the backpack. They also conduct training talks and demonstrations of action before an episode of sudden death to the runners. Trangoworld is committed to the ResetCardio initiative and collaborates fully equipping the medical team.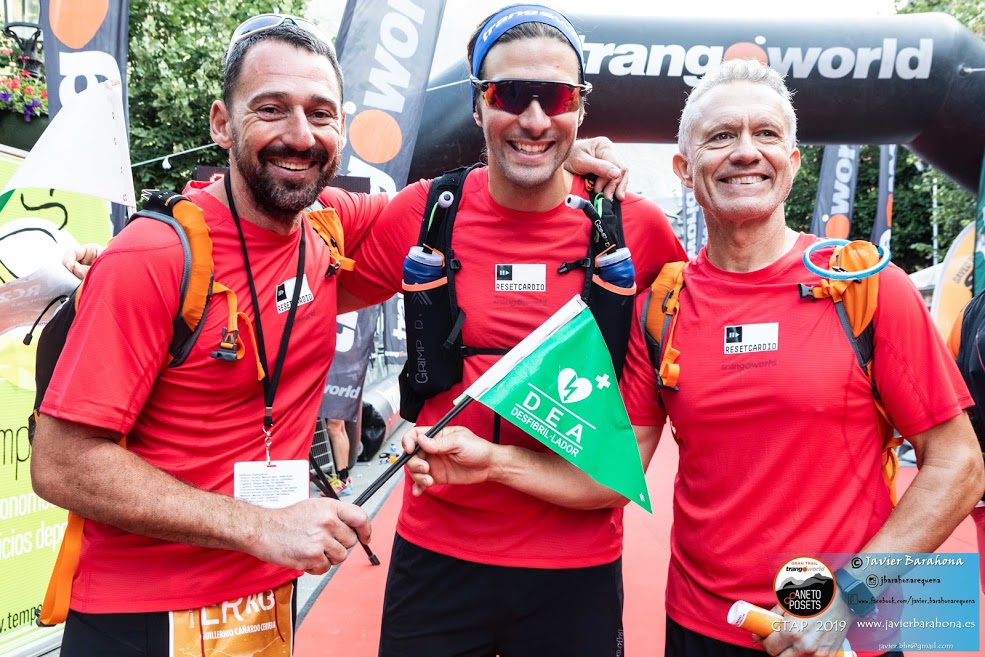 ---
Cardioprotection in mountain shelters
The Aragonese Mountaineering Federation It manages 16 establishments between mountain shelters, lodges and mountain schools. There were already 10 shelters defibrillator (7 of them high), among which are Angel Orús, Estós, Renclusa and Cap de Llauset. In addition, it also has a DEA Viadós refuge.
Within the recent initiatives to support cardioprotection, and after the approval of the decree that regulates the use of DEA outside the health field, the Government of Aragon gave 6 new defibrillators to FAM with the anticipation that they go to 5 shelters. Among them is our organizational base: the Benasque Mountain School.